Well, doesn't that image just make you want to know more about this channel?!
Smosh originally started out as a comedy Duo between Ian Hecox and Anthony Padilla (both American). Their very first video was a parody to the Pokémon theme song, which was later taken down by The Pokémon Company. That didn't stop them from recreating it several years later, though.
Anthony Padilla is the founder of Smosh. He was born on September 16th, 1987, which makes him 26 years old today. With him, Smosh was born when he started to build a website in 2002 called smosh.com, where he would upload short animated movies. In 2005 Ian, who has been Anthony's friend since the sixth grade joined Smosh. At first they were filming short videos, which were actually not meant to be posted online.
Ian was born on November 30th, 1987 (also 26 today). Both are from Sacramento, California and, as you might have guessed, went to school together.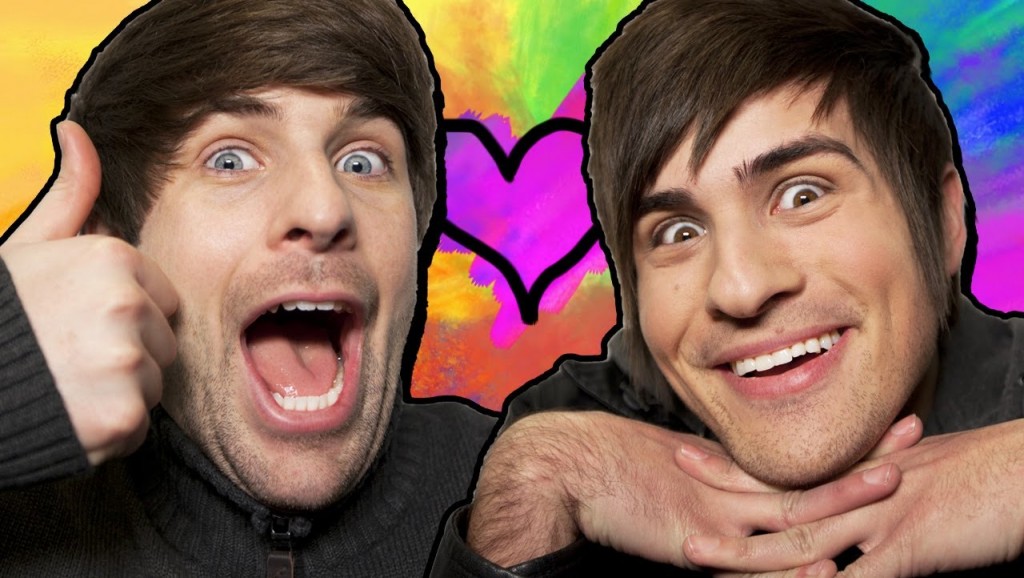 Nonetheless, they are not only making comedy skits anymore. Apart from the original Smosh channel there are six others related to Smosh, all of which have different content. For instance, ElSmosh, which is Smosh in Spanish, ShutUpCartoons, which is a channel for short animated original movies or SmoshGames, which is a channel dedicated to playing videogames.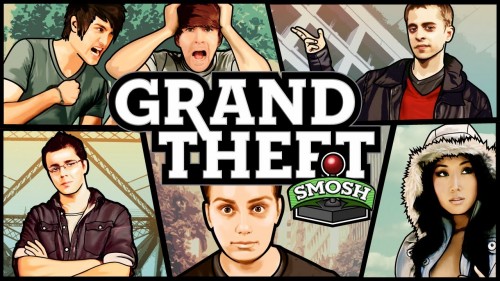 As you can tell, this last channel is not limited to only Anthony and Ian: The Smosh games crew consists of Mari Takahashi(called Mari by the others; bottom right), who has her own series named Maricraft, where she plays Minecraft with some of the other hosts of SmoshGames, Joshua 'Jovenshire' Ovenshire(bottom left) , who is host to several original series, including Why Were Single or Top 5, alongside Matt Sohinki (referred to as Sohinki; top right) and David Moss (referred to as Lasercorn; bottom middle).
One the most popular series featured on the SmoshGames channel is Game Bang, where the whole crew gets together to play a game, usually in several rounds and teams. The loser (team) then gets a punishment, which often times consists of eating weird or gross food, mostly prepared by the winner.
Even though the SmoshGames channel is pretty popular compared to smaller channels with after all 4.608.421 subscribers (16.07.2014, 17:06 o'clock), it is still not half as renowned as the original Smosh channel with 18.219.357 subscribers. Which is basically the same as in movies, if the first one is good the sequel will never be as awesome, and if there's a third part, often times you shouldn't even go watch it.
This may be the problem with Smosh, unlike Pewdiepie who is only a single person doing what brings him fun, Smosh has developed a huge team of people working to bring the viewers what they probably want. Also with this huge number of channels associated with Smosh, you need to really keep up to understand what's going on.
Me personally, I get confused with these channels. If you watch a video, suddenly you have the option to watch the BTS (Behind the Scenes) or "go to Smosh's second channel" and what not… I think less could really be more in this case!
Nevertheless, their original videos along most of the gaming commentary are really entertaining, as well as sometimes informative (when they talk about videogame characters for example).
Generally speaking, Smosh provides us viewers with funny stuff to watch, however, there is too much to choose from. Also their original videos were definitely better than newer videos but I guess that happens to almost every good channel.
All in all Smosh has looted a rating of 66 channels out of 93, as they might say on Lunchtime with Smosh (airing on Smosh 2nd channel).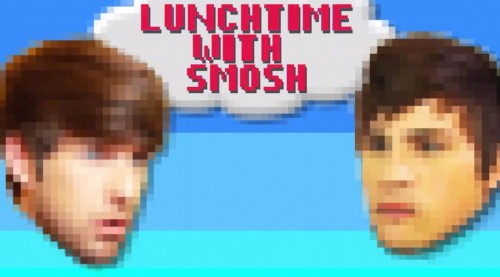 Here is a little foretaste to the gaming channel!: