Giiiirl, you looking fabulous!
In case you were wondering, that was already a little foretaste to Tyler's channel. He may just be the gayest person I've come across on Youtube and I absolutely love him. Tyler himself says that he probably started being homosexual in his mother's womb.
Which was a little more than 25 years ago; he was born on March 22nd 1989. His parents got divorced when he was still a toddler so he has always had two families and in total 12 siblings.
He started visiting choir and drama classes in 6th grade where he made some new friends since Tyler moved to a new city at that time.
Because he was overweight for some time, he developed an eating disorder upon trying to lose weight and also body image issues.
Nevertheless, he overcame these issues in high school because he had several supporters.
Tyler studied communication at Michigan state university with focuses on marketing and social media. Which is not surprising because I think he really knows how to sell himself on social media platforms (don't take this the wrong way please; all I'm saying is that he is very successful with his vlogging, twitter and generally social media presence).
When he moved to San Francisco with his best friend Cory, Tyler started using Youtube to stay in touch with his high school friends Dolan, Eric and Rachel who sometimes appear in his videos today.
They lived in a gay neighborhood and Tyler even won the GayCities 2012 Pride Photo Challenge!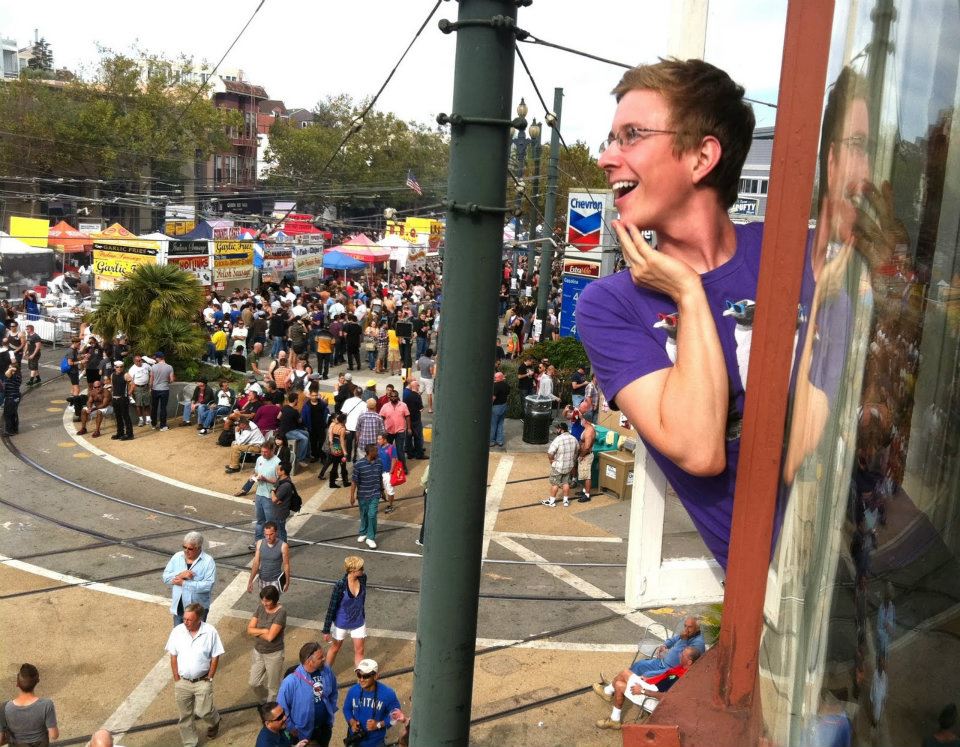 However, Tyler's career wasn't really picking up and at first he thought his online life was keeping him from pursuing his career. Nevertheless, he soon realized that it was actually the other way around, so he dedicated more time to Youtube and other social media platforms to reach more and more people. Tyler even left his favorite city to move to LA and be where the cool kids are.
And now he has become really big on Youtube. He has currently got 4.808.874 subscribers, which is amazing considering he only reached the 1 Million mark in 2013.
Tyler also makes a lot of collaboration videos with other Youtubers like Shane Dawson, Joey Graceffa or Marcus Butler. There are even rumors going around about him being in a relationship with Marcus…Oohlala!

If you like vlogs and that sort of videos, this is definitely the channel for you because this guy is just so funny and plain honest about…everything, really. Also, I love his personality so much, probably because I generally enjoy people that stand by who they are. I feel like Tyler is such a great role model in this regard because he talks openly about his sexuality and embraces it with every breath he takes.
That being said, I give Tyler a rating of nine out of ten. If you want to convince yourself of his fabulousness, here is one of my favorite videos: