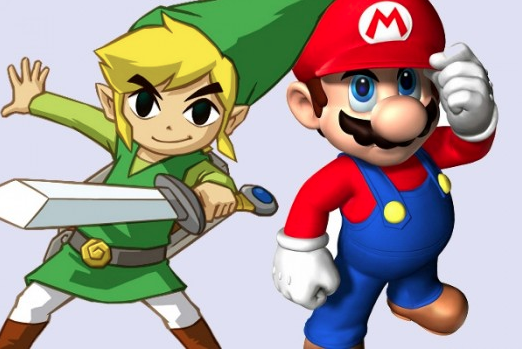 El director general de Nintendo sigue en sus trece de no soltar sus personajes para que se hagan con ellos versiones de sus juegos para teléfonos móviles y tabletas. Según Satoru Iwata, todos estos personajes deberían existir siempre dentro de los márgenes de las consolas de la casa.
En el marco de una reunión de inversores, Iwata ha vuelto a insistir en que usar personajes tan importantes para ellos como los que encontramos en los videojuegos de Mario Bros o The Legend of Zelda como protagonistas de aplicaciones de móvil no harían otra cosa más que devaluarlos en el mercado. Sería como si, según sus palabras "no se dirigiesen hacia el futuro".
Satoru Iwata parece apoyar sus afirmaciones en los datos obtenidos por el actual rendimientos de sus consolas. Según sus cuentas, la consola Wii U ha conseguido sus propósitos para el pasado año fiscal, pese a que se va notando su más que aparente cansancio.
Pese a ellos, la entrada de Nintendo en el mundo de Puzzles & Dragons, así como la promesa de crear un emulador de consolas del pasado oficial para dichos dispositivos, parecen contradecir, aunque ligeramente, los argumentos de Iwata. Después de todo, una cosa es que Mario y Link sigan estrenándose en las consolas de Nintendo y, otra muy distinta, que no vayamos a poder jugar en nuestro teléfono alguno de estos clásicos.