Nostalgia, ilusión y arte son los sentimientos que genera ver que después de 26 años The Legend of Zelda: Link's Awakening vuelve en forma de aventura renovada.
Nintendo con The Legend of Zelda: Link's Awakening, nos vuelve a introducir en la misma historia en la que Link se encuentra dentro de una terrible tormenta con su barca y naufragamos en la misteriosa Isla Kohonit. Link tendrá que derrotar a diferentes monstruos y pasar por diferentes mazmorras para encontrar la forma de volver a casa.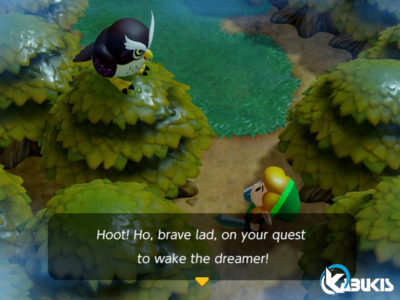 Soy un chico de 18 años, seguidor de los videojuegos desde que tengo memoria y actualmente jugador de ellos. Me gusta enterarme de las ultimas novedades sobre los videojuegos y estar atento sobre las tecnologías utilizadas en estos.
Related Posts
Saber Interactive cree que los próximos proyectos basados en adaptaciones que llegarán a Nintendo Switch van a sorprender a los jugadores. Después de...
Read more